MEDICAL GRADE FACIALS
(HYDRAFACIAL ELITE)
Skin Hydration & Medical Grade Facials using HydraFacial Elite
Transforming skin health with advanced medical technology, HydraFacial is an award-winning medical-grade, non-invasive, multi-step treatment used for clearing pores and hydrating the skin.
Combining the benefits of next-level hydradermabrasion, a chemical peel and painless extractions with a special delivery of antioxidants, hyaluronic acid and peptides, this safe and effective treatment with minimal downtime takes only 30 minutes.
PROCEDURE:
3-STEP PROCESS. RADIANT RESULTS.
STEP 1: CLEANSE + PEEL
The HydraFacial treatment begins with a physical and chemical peel that cleanses the skin, removes dead skin cells as well as excess sebum through gentle exfoliation and relaxing resurfacing.
STEP 2: EXTRACT + HYDRATE
A mix of salicylic and glycolic acids are applied to break up the dirt and oil clogging pores. The debris in the skin is removed with the HydroPeelⓇ Tip, a painless procedure that vacuums out blackheads, dirt, oil and impurities. Simultaneously, a selection of hydrating, plumping and nourishing serums are applied to the skin.
STEP 3: FUSE + PROTECT
The last and final step involves protecting and detoxifying the skin to ensure lasting results. The skin's surface is saturated with antioxidants and peptides that maximise glow, leaving the patients with a radiant and healthier skin.
WHAT MAKES HYDRAFACIAL UNIQUE?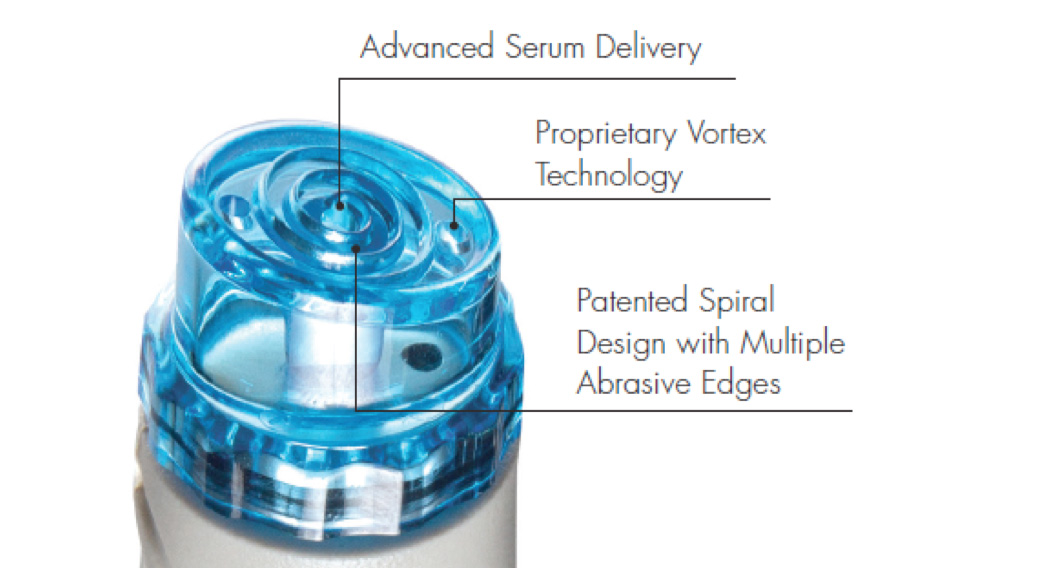 HydraFacial utilises the patented Vortex-FusionⓇ delivery system that creates a vortex effect, easily dislodging and removing impurities, while introducing hydrating skin solutions with potent antioxidants. This enables non-invasive skin resurfacing, effectively cleansing, exfoliating and extracting impurities while delivering serums filled with peptides, hyaluronic acids and antioxidants into the skin.
The ergonomically designed, patented handpiece includes HydroPeelⓇ tips which come with multiple abrasive edges that exfoliate the skin thoroughly.
BENEFITS:
The innovative treatment is designed for all skin types, ensuring that even the most sensitive skin is able to tolerate the 30-minute procedure. Dermatologists use a combination of serums and/or customise the procedure as per individual skin conditions, requirements and patient preferences.
Some of the incredible benefits of HydraFacial include:
Hydrated, bright, plump and clear complexion
Reduced signs of ageing
Reduced fine lines, wrinkles and pores
Improved firmness, even skin tone and texture
The HydraFacial Elite has intuitive ISP technology that can be adapted to include new treatments and products as newer trends emerge. The built-in skin-imaging camera showcases clients that the treatments are working, and the photo comparison feature tracks clients' progress with every visit. LEDs are also always ready for use as part of the treatment protocol.
ADD-ON THERAPIES:
Lymphatic Therapy
In addition, the HydraFacial Elite is a system designed to provide efficient, scientifically-backed treatments – including lymphatic therapy. This therapy improves the drainage of lymphatic fluids efficiently. The system comes with two handpieces for face and body with variable sizes. The suction drains fluids that reduces puffiness and redness of the skin. Improved lymphatic flow also enhances skin rejuvenation.
Benefits of Lymphatic Therapy:
Decreases inflammation
Detoxifies skin
Removes unwanted build-up
Optimises skin health
LED Light Therapy
The HydraFacial Elite MD system also comes upgraded with handheld LED lights. There are two handpieces for blue and red LED lights that heal and soothe the skin. Blue LED lights are used for acne-prone skin as they kill bacteria-causing acne. Red LED lights, on the other hand, are designed to reduce skin redness and signs of aging such as fine lines and wrinkles.
Benefits of LED Light Therapy:
Reduces appearance of redness
Decreases signs of ageing
Targets and disrupts p. acnes bacteria
Improves appearance of oily or congested skin