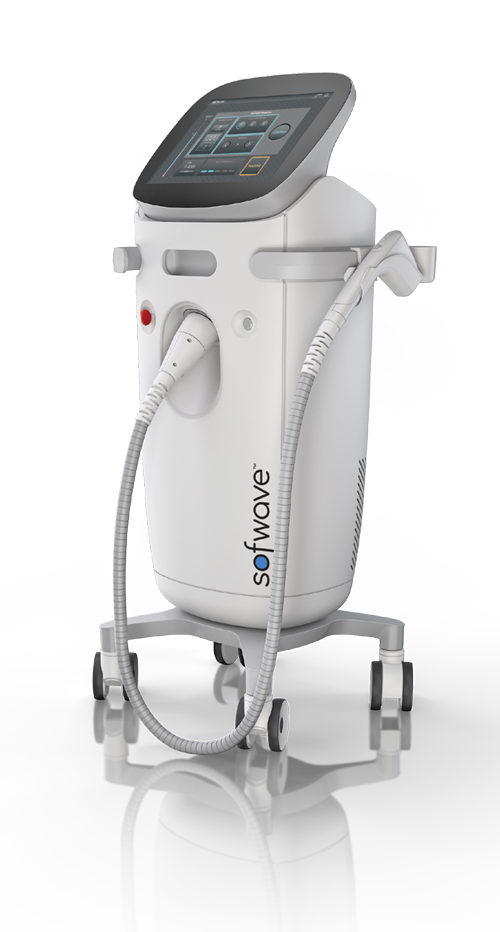 Sofwave

™
Sofwave™ uses the proprietary Synchronous Ultrasound Parallel Beam SUPERB™ technology, to comfortably deliver ultrasound energy precisely through the skin's surface (the epidermis), heating the mid-dermal tissue at a precise depth and temperature to rejuvenate collagen fibers and improve the overall appearance of the skin. Additionally, there is an integrated cooling mechanism Sofcool ™ that protects the uppermost skin layer from burning with minimal downtime,  no matter the skin type. 
The impacted treatment zones stimulate a healing response, called neo-collagenases, which increases and regenerates the collagen in the skin, leading to the reduction in fine lines and wrinkles, and lifting the eyebrow, submental and neck.
Sofwave™ is FDA cleared and clinically proven to remodel collagen, which improves facial lines and wrinkles, and lifts the eyebrows, submental, and neck area. 
End results:
Skin lifts and tones over time
A full-face treatment takes 1 hour or longer and produces noticeable results that last 1 year or longer
Mild redness and mild swelling immediately after treatment is experienced and this usually resolves in 1 to 2 hours